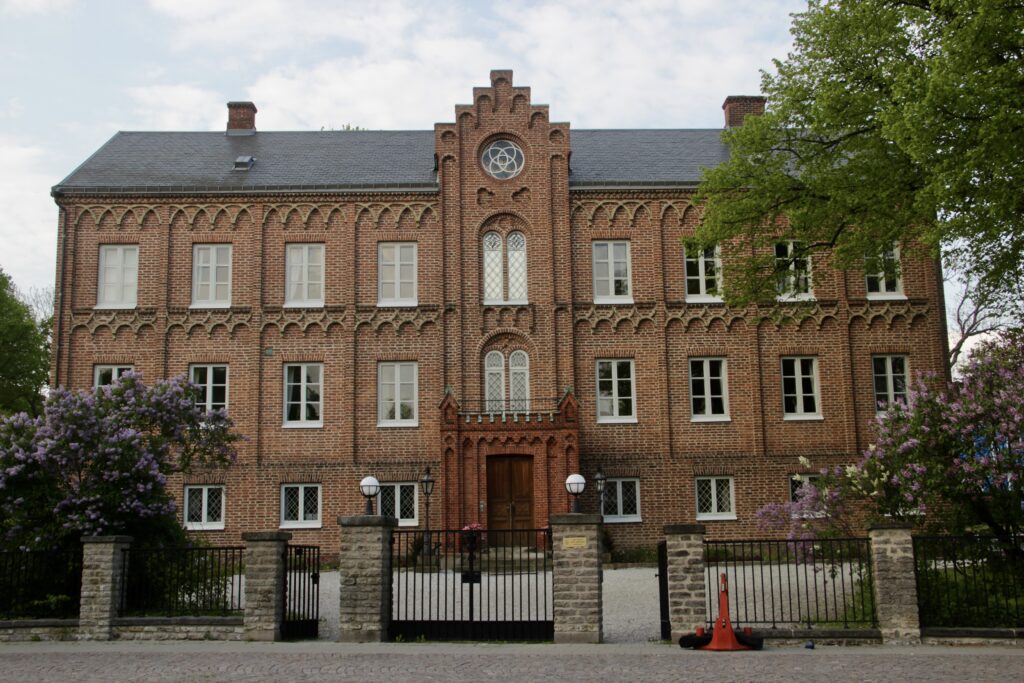 The workshop took place on the 7th and 8th of September 2023, at Gamla Biskopshuset, Lund University.  
Image: Björn S…, CC BY-SA 2.0, via Wikimedia Commons
The main goal
The main goal of the workshop was to bring together various perspectives that can contribute to a critical reflection of climate economics role in advising policy. Our focus was on climate economics models, and the various practices (e.g., scenario analysis, forecasting, uncertainty domestication), through which they can potentially impact policy.  
Various scholarly traditions and research programs have much to contribute to this topic, however, the respective debates proceed largely independently of each other. Thus, we wanted to create a forum that facilitates exchanges between these various literatures. 
Invited speakers
Doing so, we invited 12 speakers that study value assumptions in climate economics in various aspects. The list of speakers was:
Dominic Lenzi (Twente), philosopher who works on ethics and political philosophy in the Anthropocene, especially related to climate justice, deliberative democracy, environmental values and valuation, and biodiversity conservation.
Henrik Thorén (Lund), philosopher of science who works on various theoretical and methodological issues in fields such as sustainability science, climate science, and the environmental sciences. (Cancelled)